Having Emergency Childcare Plans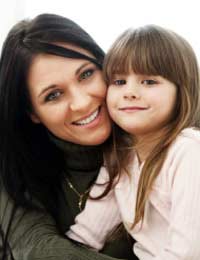 Stay-at-home parents have it easier in some ways. If their children fall ill, it's not that difficult to run to school and collect them, then spend the next three days mopping their sweaty brows and taking them to doctor's appointments. Full-time mums also don't have to scramble if they have to work late at the office, travel for a four-day conference in another city at an hour's notice, or when their childminder falls ill or unexpectedly quits.
If you are a working mum, however, there are ways you can minimise the hassles of finding emergency childcare – unless you're lucky enough to have relatives who can step in and fill the void. The key, of course, is advance planning. Once you have a set of contingency childcare plans in place, it should be relatively smooth sailing should something unforeseen happen.
Contingency Childcare Plans
Ask a neighbour for help. If you know there is a stay-at-home mum on your road, for example, you might see if she would consider occasionally stepping in should the need arise. Decide in advance on an hourly or evening rate and schedule an hour where she could come meet your children beforehand.
See if another mum is willing to share her nanny or au pair. Often when an au pair or nanny is looking after only one child they'll have time available to help you out in a pinch. Remember that if your child is contagious, this may not be a realistic option. You don't want the whole neighbourhood coming down with the flu!
Look online through the council website of your local borough. They will have lists of registered childminders in the area, who are all Ofsted-inspected. While most will have their hands full, you may get lucky and find someone who has a space open for an afternoon, an evening, a week or even indefinitely.
Ask your employer in advance if it would every be possible to bring an older child to work if s/he is only mildly ill. Many older children are fully capable of occupying themselves quietly, reading or doing homework, while you toil away.
Allow older children to stay home alone. There is no legal age at which a child may stay do this, although it is against the law if doing so puts them at any risk. Use your own common sense to judge your child's maturity level.
Talk to a friend about looking after her kids for a weekend while she goes away with her husband or partner, knowing that in future when you are called away for work she can do the same for you. You won't feel so guilty about asking if you have already done her the favour!
Pay for childcare through an agency. This is the most expensive option but also a reliable one. Again, planning is key: have a list of tried-and-tested local agencies on hand should you need them. For example, you can book with emergencychildcare.co.uk with just 30 minutes' notice.
Points to Consider
If your child is at a nursery, you may have to phone in advance to tell staff someone new will be collecting them, and even provide them with your password. Similarly, most primary schools will not let children leave with someone unfamiliar.
Some employers are offering emergency childcare back-up options to their staff, which range from providing employees with contact details of where they can find help, to actually offering pre-paid places at in-house facilities. For more information, contact the Daycare Trust (www.daycaretrust..org.uk), Childcare Link (www.childcarelink.gov.uk) and The National Day Nurseries Association (www.ndna.org.uk). Childcare Link (www.childcarelink.gov.uk).
Every working mum will need emergency childcare from time to time, and there's no need to panic when that emergency arises. With a little advance homework and planning, you - and your children - will be able to cope beautifully when that unexpected situation crops up.
You might also like...
need child care for 5 days from 24 April to 28th of April because i have to go abroad for emergency reason
afshii
- 31-Mar-19 @ 3:44 PM