How to Reduce your Bills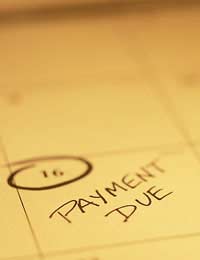 In today's economy it can be extremely difficult planning a budget designed to make ends meet, yet still have a little left over for luxuries and emergencies. Even if you work full-time you may be feeling the pinch, so the best way to cope is to try and reduce your bills. Getting rid of expenditures you don't really need and looking for better deals can help your money stretch even further than you thought possible.
Whatever you do, remember to try and keep up your savings and also keep your pension going – you don't want to save money in the short run only to pay dearly for it later. So be sensible, and hopefully you'll be able to ride through the difficult times without too much trouble.
Cut Down on Luxuries
One way to reduce the bills is to cut out the expenditures you really don't need. You may have 250 cable channels, for example – do you really need them all? What about all those extra sports channels Hubby has paid for, or that membership to the swanky gym you've only been to once? What about evening childcare to go to the cinema? Stay home and rent a DVD, and you won't have to fork out for childcare anymore. It may not seem like much, but it all adds up.
Having a set budget can also help, as can going food shopping with cash in hand, instead of relying on a credit care or cheque book. If you know you have only £75 to spend on food for the week you're much less likely to go overboard on luxuries you can't really afford. Buying supermarket brands can also cut down on the bill.
Finally, try a cheap holiday instead of an expensive one. Your family would probably be just as happy with a camping trip or caravan experience than a luxury journey to some long-haul destination. Make it fun, and nobody will know you're not really doing it because you want to.
Think Long-Term
Having a set goal in mind is easy when you are trying to stick to a tight budget. Set yourself some clear-cut future goals and try to concentrate on them, instead of doing what many consumer-minded people do - thinking only about the present. It will be a lot easier to save when you know you are doing it for a reason.
Think of it this way: you are probably happy to forego a few restaurant meals if you know that at the end of the month you'll be spending two weeks in Italy. After all, who wants to visit the local Italian, when soon you'll be enjoying real Pasta Marinara on the Italian Riviera? As long as you keep sight of your end goals - making things more comfortable in future, saving to pay off your mortgage, not having to worry constantly about debt - it'll be easier.
Give yourself a treat now and then but don't lose sight of why - and for whom - you are budgeting and saving. For yourself, and your family.
Tips to Reduce Your Bills
Look into a cheaper mortgage.
Consolidate your bills.
Switch to one supplier.
Shop at a cheaper supermarket.
Investigate a less expensive energy source.
Get cheaper car insurance, and/or go green.
Look into a cheaper mortgage. This may not be the best time, but as some interest rates are coming down it may make sense to switch. Only have an interest-free mortgage as a short-term last resort.
Consolidate your bills. Put all your credit card bills into one low-rate or interest-free loan. Many credit card companies offer interest-free loans for up to 18 months. Just make sure you either pay off your debt in full during that time, or remember to switch to another interest-free card.
Switch to one supplier. Get broadband, your mobile phone and TV cable rental from one company. It really can work!
Shop at a cheaper supermarket. Shops like Lidl, Aldi and even Asda can be cheaper than places such as Waitrose and even Tesco's.
Investigate a less expensive energy source. Usually you can get cheaper energy if you pay by direct debit, and with an online supplier. It may also make sense to buy energy and gas from the same supplier.
Get cheaper car insurance, and/or go green. Go to a comparison site and seeing what's on offer. If you can, use public transport which is cheaper as you don't have to pay insurance, petrol costs, parking, tax etc. It's a green option and will benefit the environment as well as your wallet.
Getting through the credit crunch is possible if you know how cut down on luxuries, reduce your bills and perhaps even take on some extra work. We'll all get there in the end...
You might also like...