Studying and Working: A Case Study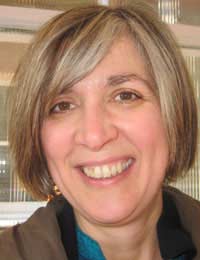 Vesna Popovski, 53, has a busy life completing a four-year degree course, working part-time, and looking after her seven-year-old daughter, Isabella. Studying and working is hard. But the former lecturer, who is originally from Croatia but now lives in north London, sees all the various components of her life as finally coming together at last.
Vesna is often so busy that she doesn't have time to think. Her saving grace, she says, is that for the first time in years, she really loves what she does. "I am now doing a course in Psycho-dynamic Couples Counselling at the Tavistock Centre for Couple Relations in London. The course means I spend a full day studying once a week," she says.
"But as it's a four year-course and I'm in the final year, I also spend time counselling couples, as I need to build up hours to eventually get a license to do counselling. As part of that, I have been kept very busy the past few months writing a paper about couples counselling.
"I am also doing paid work with a local musicologist who does presentations about classical music and also about music in the Soviet Union post-1948. With studying, working and looking after my daughter, it's a very hectic life."
Feels Incredibly Lucky
Although Vesna is kept very busy, she says she feels incredibly lucky. "I left a full-time job as a lecturer in the social sciences to do work I am genuinely interested in," explains the Cambridge graduate. "Things are now a lot easier because I truly love what I do, and also because I can spend a lot more time with my daughter.
"I think my life now is absolutely fantastic. In a lot of ways, it's actually a privilege to be able to pick Isabella up from school and not rely on childcare, and I feel incredibly fortunate that I can spend a lot of time with her over the weekends.
"My daughter and I have lots of time together, which is wonderful. It's also excellent to be not just a mother, but to be doing work that I am actually interested in, especially since I am an older mum.
"Since I left my full-time job I've been able to do work I love, I have more time to spend with Isabella, and I have more time to spend on myself, which is also important.
"And as I am in the process of finishing my course, I am also finding that now I have much more time to eventually look for a full-time job in this new field, which is good."
The Grieving Process
Two years ago, Vesna's mother died following a protracted illness, and since then Vesna has gone through a complicated process of grieving. "Another thing I am trying to do is write up my mother's diary, or what I call her journal, which I have managed to tie into my coursework," she says.
"I decided to do the course as I view couples not only as husbands and wives, but also as two friends, as two children, as a child and a parent, etc. For me, working on my mother's journal fits in nicely with my work.
"Writing my mum's diary is helping me tremendously to come to terms with her death, and also previously with the death of my father. In fact, the whole course is helping me to come to terms with my grief, it is all part of the mourning process which I am finally beginning to emerge from."
Financial Differences
Vesna's husband Edmund, who's a research fellow and also teaches MA courses, is also working only part-time at the moment, which Vesna says can be difficult financially. While they are not actually struggling, they are now having to watch the pennies they spend.
"Edmund now tries to pick Isabella up when he can, but we are lucky that I'm not working full-time so I can be there for Isabella when Edmund is working," she says. "And when I do have to work, we don't have to pay for childcare as Edmund's parents recently moved to a flat very close to us, and they now help out a lot as well.
"Financially things can be difficult, but it amazing that we are somehow able to organize our lives around having much less money. And in other ways, our life is much more fulfilled now than it was when I was working full-time and had more cash!"
You might also like...
Lol this is my mum #notsevenanymorethough
isabella
- 9-Nov-17 @ 9:21 PM