Single Working Parent Benefits and Entitlements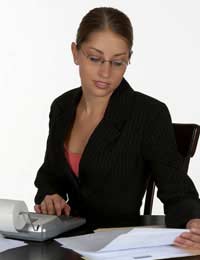 There are many types of benefits and entitlements available to parents. Some are designed expressly for single parents, while others are only for single working parents. You will need to look carefully to see which category you fit into, and you may have to make changes if your own circumstances change.
Benefits and Entitlements Include
New Deal for Lone Parents
Income Support
Housing/Council Tax Benefit
Sure Start Maternity Grant
Child Tax Credits
Working Tax Credits
Child Benefit
Child Maintenance
New Deal for Lone Parents (NDLP)
The NDLP is not only for parents who are not working, it is also for those who work 16 hours a week or less and are looking to get back into full-time employment. It can provide you with the training you need to get a better job, as well as help with writing CV's, improving your job interview skills etc.
Additionally, the NDLP can also provide you with money to help pay for transport and/or childcare costs as you look for employment, have a job interview, begin work etc.
Income Support
Any single parent who earns a low income – and is either unemployed or works only 16 hours a week or less - can get Income Support and/or Housing Benefit. Apart from monetary payments, you can also receive free dental care, prescriptions, school meals, Housing Benefit, and Council Tax Benefit. You also must have savings of less than £16,000 to qualify.
Housing/Council Tax Benefit
Any person who pays rent and is on a low income may qualify. You will have part of your rent paid and it does not matter if you are working or not. For Housing Benefit, the amount you receive may change if you have savings over £3,000. If your income and savings are below the government cut-off, you may also get payments toward your Council Tax.
Sure Start Maternity Grant
If you are pregnant you can qualify for a £500 Sure Start Maternity Grant to enable you to buy baby items. This is available to both single mums, and those who are part of a couple, but depends on income.
Child Tax Credits
Not only single parents can get this benefit. Any parent can qualify for child tax credit by fitting the means-tested profile and having to look after any child under age 16. You may also qualify for credit once the children are a bit older you may if they are in full-time training or education.
There are two forms of CTC: a family element and a child element. If you have a new baby, a disabled child or a severely disabled child you may get additional money, and you will get more for each child you have.
Working Tax Credit
Formerly the Working Families Tax Credit, the Working Tax Credit, or WTC, aims to help people who earn the least money. This entitlement is also means-tested, and is paid to people who work 16 hours a week or more, either self-employed or employed by someone else. You must work in the UK and the amount you get will depend on your income. Tax credits to help with childcare costs may come as part of the WTC.
Child Benefit
Virtually anyone with a child aged 16 or under is entitled to this benefit, which is paid monthly and given out regardless of income or personal circumstance. This can be extended beyond the age of 16 if the child is in full time 'non advanced' education or on an approved training course. Register after your child's birth and the money should soon be winging its way to you. It goes directly to the person who looks after the child, so if you have custody the money will go to you.
Child Maintenance: Changes to the Law
You may be eligible to receive Child Maintenance from the father of your children. And the good news is that the government has announced that from 2010 single parents who on Income Support will also be able to keep any child maintenance they receive. It is estimated that this ruling will help lift more than 30,000 children out of poverty.
A variety of benefits are available to single parents, as well as single parents who work. Just because you earn an income doesn't mean you are not entitled to extra help. Speak to your local Benefits Office is you are unclear about which benefits you believe you have the right to receive. If you're planning on working for yourself you should read our feature on how business will affect your benefits.
You might also like...
I'm seeking advice for my daughter, she's pregnant with their first child, doing an apprenticeship, she will be to returning to her apprenticeship after her baby is born but still lives at home with myself and her dad and will be a single parent. What help can she get/ can she claim benefits to help her?
N/a
- 19-Jul-22 @ 8:44 PM
Hi l am a single mum 14 girl and my boy 13 l working part time at the and l do 16 hours.I wanted to if l went to full time which is 40 hours would l still be able to claim working tax and child tax or am l better saying on 16 hours.
Myroula Pavlous
- 16-Jul-22 @ 11:09 PM
Hello, I have separated with my ex and we have. A 3 year old son who lives with me. I am ready to buy a property with my savings but earn £19,500 a year working full time plus commission. I am looking to get a guarantor on the mortgage to help me buy but I'm worried once I have brought a home I won't be able to live as the mortgage payments look like they will be around £1300 which is my monthly pay. Would I be entitled to benefits and if so what? Or would I not be eligible if I own my house? I do not currently receive any benefits and cannot find advise anywhere on this. Please help! Thank you!
C123
- 18-Jun-21 @ 8:39 PM
I'm a single father and parent raising my daughter I have a renting my apartment I have custody of My 8 yr old daughter it's been two years now since I received custody of her I've been able to pay my bills on time even with paying child support but payroll just informed me that they'll be deducting two more casesall three are for rears so I'm looking for subsidizing housing in my areaor resources
I'm working 16 hours week im claim working tax .. how many more hours can i work before they stop working tax .
Ljames
- 23-May-21 @ 10:27 AM
Tocmai ce mi-am luat fata de 12 ani si am parasit casa in care locuiam cu chirie impreuna cu concubinul meu. Acum locuim cu niste prieteni. Nu imi pot permite sa platesc singura chirie. Lucrez 40 de ore pe saptamana. Pot primi vreun ajutor???
Stela
- 17-Apr-21 @ 5:17 PM
Tocmai ce am parasit casa unde locuiam cu concubinul meu. Impreuna avem o fata de 12 ani. Stam impreuna cu niste prieteni acum. Lucrez 40 ore pe saptamana. Imi puteti spunde daca pot primi ajutor va rog frumos??
Stela
- 17-Apr-21 @ 5:12 PM
Hi I am sefemployed I work full time, I am a single parent, on two children who need to go to college can I get some benefits about schooling or any other financial help?thank you
den
- 11-Mar-21 @ 9:00 AM
I'm currently separating from my boyfriend of 4 years. We have two children 1 and 3. I will have to move out of the house we own together and rent somewhere with the children. I have no savings and work 22hrs a week. I'm paid £13000 a year. What help could I get from the government? Just until I'm back on my feet.
Hi l am a single mum 1 girl 8 and my boy 10 l working part time at NHS at the minute and l do 17 hours.I wanted to if l went to full time which is 30 hours would l still be able to claim working tax and child tax or am l better saying on 17 hours.
Rorey
- 4-Feb-21 @ 7:35 PM
I am.in the process of leaving my husband. I am planning on going into a rented property. I have 2 children 4 and 12. I work 32 hours a week at a yearly rate of 14,000 before tax etc. Would i be entitled to anything to help with rent etc? Thank you
I am separating from my defacto husband I will be the primary carer of our 8 year old son I work permanent part-time average 27 hours a week what kind of benefits would I be entitled to as I need to find somewhere to live and need to know what I would be able to afford to pay for rent
Parso
- 26-Dec-20 @ 2:40 AM
Hi I am returning to work full time after being made redundant. I have two children age 8 and 5 and I'm a single parent in a council property in Scotland. I'm just wondering if I'm entitled to any benefits as I'm going to slightly worse off working again? Many thanks.
Yiytey
- 21-Dec-20 @ 3:07 PM
Hi I have a son who is about to turn 18and in his final year at 6th form.I am separating from my partner and will need to go into rented accommodation, will I receive any help? I work 37 hours a week in the nhs and won't be able to afford to do this on my own and cannot reply on my son in this current climate to get work. Thank you, any information is greatly received.
Goofy
- 30-Oct-20 @ 10:45 AM
Hello, I am a single mum and I have 9 year daughter. I have got amy benefit ,Child benefit and housing benefit as well. If I work 15 hour/week is it affect to my benefit. Thanks a lot.
Almaz
- 16-Sep-20 @ 10:55 PM
I work full time and provide for my family (SO and baby). Although I work full time, I can't afford to rent in this area and so am in an awful toxic situation with another person as well as my family who is the main Tennant in the property, which is council. I'm being offered no help and have had to raise a safeguarding due to the dangers of living here with my baby who I leave every day to essentially slave away and not even be able to afford to put a roof over our heads. At this point, I'm wondering whether it is actually worthwhile quitting my job, breaking up with my partner. Does anyone have any experience or can they tell me if financially this is a better option? I'm tired of slaving away at that is supposed to be a decent job when I can't even afford to live around here and missing out on my little girls childhood for possibly no reason at all, when I could be a stay at home single mum and actually end up with more money at the end of the month. I earn around £1400 PM.
Hi I have just become a single parent, my child is 3 yrs old. I work full time 38 hours a week, earn approx 22k p/y.. I have taken over the mortgage which was in joint names.I am trying to keep some normality for my daughter by staying in the same home but financially very difficult. Would I be entitled to any benefits or support. Many thanks
RE
- 23-Aug-20 @ 10:14 AM
Hi there, I want to separate from my husband, I work 40 hours p/w and earn 25k p/y. Would I be entitled to any benefit? Thank you!
BAM
- 23-Aug-20 @ 9:14 AM
Hi , I'm a single mom n I hv one boy , 20 year old , I'm working for a agency temporary work an I work 32 hours per week, is there any benefits which I can claim?
Tima
- 16-Aug-20 @ 4:24 PM
Single mum, two boys. One is 14 the other 8. Just wondering what I can claim. I do work full time in a school. All advice is greatly appreciated.
KSRcarnie
- 27-Jul-20 @ 7:56 PM
Hi I'm a single mum of two boys. I currently work 16 hours. One son has just turned 18 and going on to college now he's left school. My other son is still in school aged 13. I privately rent a 3 bedroom property and receive housing benefit of £83.20 a week. This has now been stopped due to (changers in household) is this right as I'm still on a low income one child at school and another a further education. Any info will help as I'm worried I'll have to move home which I really don't won't to do.
Trace
- 26-Jun-20 @ 1:34 PM
Hello I'm single mum leaving with 10th years old girl working 16 hours/week thinking about working full time! how much would I get help from working tax and child tax credit/month please? And how much would I be taxing if I work 45-50hours/week? Thank you.
Apinya
- 3-Jun-20 @ 3:08 PM
Hi I am going through a divorce and working 35 hours a week @11 ph with 2 kids 5 and 7. My question is we live in the matrimonial home mortgage is paid the kids father. If I want to take on the mortgage is there any support I can claim from the govt as a single parent?
MMD
- 28-May-20 @ 10:24 AM
Hello, I am single parent to a 13 year old and I am just about to graduate. In October I will be starting a Master's, part time, for three years. I would like to work part time whilst studying and I am unsure if I would be entitled to help with my rent. If I work 16 hours per week would I be entitled to help paying my rent? Thank you.
Yve
- 21-May-20 @ 7:06 PM
I have split up from my partner and had to relocate to my home town with my baby and leave my job. We have a joint mortgage and I will be living in the house can you tell me what I am entitled too?
Liz
- 10-May-20 @ 6:41 PM
Hi I am due to give birth to my first child and I will be a single parent. I have just bought my first home through a shared ownership scheme in which I pay my rent, service charge and mortgage each month. I also work full time and my salary is £24500 per year. I will be receiving full maternity pay from work for 13 weeks and then I will return to work whilst my mother looks after my child. Can you tell me what benefits if any I would be entitled to under the above circumstances. Thanks
Gem
- 24-Apr-20 @ 1:18 PM
Hi, I'm newly pregnant with my 1st child, I work part time 25 hours a week. I will be a single parent, what benefits will I be entitled to claim?
Chloe
- 22-Apr-20 @ 6:42 PM
Hi am a single mother of to kids ages 3 & 13 am working 40 hours, can anyone help me with wat a should claim & it's am entitled to anything also ina rented house.. thanks
MimOf2
- 24-Mar-20 @ 5:28 PM
Hi I'm single dad my son just turn to 5 years I Need to work if I work part time what benefits I'm entitled. Regards,, Bob
Bob
- 15-Feb-20 @ 9:32 PM
Hi asking for a friend who works full time single with an 8 year old, is she entitled to any thing being a single mum
Annie
- 27-Jan-20 @ 4:49 PM