What Does a Governing Body Do?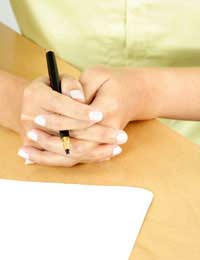 Parents new to the primary school system might assume that their children's school is run entirely by the headteacher and his or her staff. While that is by and large true, they are also assisted by the school's governing body, or board of governors.
The governing body is made up of parents (Parent Governors), interested people from the local community (Community Governors), Staff Governors, who come from both teaching and non-teaching staff, and governors who are put forward by the local authority, or Local Authority Governors.
Parent governors are elected to a four-year term, while the other governors are appointed for the same period of time. Associate Governors are also sometimes appointed, although they do not have full voting rights, like other governors, and must leave the room when confidential items are being discussed.
According to the Department of Education, school governors make up one of the largest voluntary groups in the country, with more than 300,000 people at any given time on governing bodies throughout the country.
Roles of a Governor
Governors fulfil a variety of different roles, but their presence is defined as being a "critical friend" to the school. That means they support the school but also challenge it, taking on strategic roles to help guide and support the school in its work.
Key tasks are set out which the Governing Body must fulfil, which according to the Department of Education include:
Completing a self-evaluation form, or SEF. Having a SEF is key in maintaining a relationship with the local maintaining authority, and vital if and when an Ofsted inspection is carried out.
Completing an Asset Management Plan, to make sure that all assets are used as effectively as possible to help the school carry out its functions and contribute to the learning process. An Asset Management Plan, or AMP, can be worked on in conjunction with the LEA, or Learning Education Authority.
Preparing for any possible Ofsted inspections, which usually take place on a six-year cycle. See above.
Helping to induct new governors. Often they will be invited to training meetings held by the Local Authority, which can pertain to being a governor as a whole or to specific committee meeting which they may become a part of.
Setting out a child protection plan. Every school should have a specific governor with responsibility for this, and guidelines set out for governors to deal with suspected cases of child abuse and/or neglect. Any suspect cases with will dealt with by the police and social services, not by staff, but it is the governing body's responsibility to set in place the guidelines for reporting.
Governing Body Meetings
Once appointed or elected, governors must attend a full Governing Body meeting, which is usually held at least once a term, if not more. Governors also become part of Governing Body sub-committees, which also meet a minimum of once per term.
Each school decides what type of sub-committees are needed, and can include:
Standards and Curriculum. Helps make sure the school is adhering to the proper standards laid out by the government, and looks at any issues regarding the school and national curriculum.
Environment and Premises. Helps make sure that works are carried out the school building and its premises, and discusses any issues that may crop up regarding the functional operation of the school.
Finance and Staffing. Looks at the school budget and also discusses issues of staffing, should they occur. Can also be instrumental in finding and appointing a new headteacher.
Who Can Become a Governor?
Almost anyone can become a governor, as there are no specific skills needed. Occasionally, however, the Chair or Deputy Chair of the governing body may seek someone with a specific skill set, such as accountancy skills, if they feel the body could benefit from finding a governor with those assets.
Governors make decisions on areas such as school policy and targets, and both support and challenge the headteacher and help prepare for inspections. Their input plays a vital role in the running of the school. Anyone aged 18 or over who passes specific police checks designed to protect children is eligible to become a governor.
Training and support are given when someone becomes a governor for the first time, and ongoing training is offered throughout their tenure. Most employers encourage their employees to become school governors, as the skills they learn are invaluable and transfer easily to other positions as well.
You might also like...