About Our Site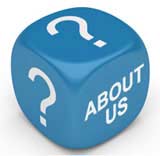 AWorkingMum was formed to offer a unique reference point on great advice on being working mum.
Juggling both children and work commitments can be a difficult act for any mum. Often we feel we are being pulled in two opposite directions, and that we end up squarely in the middle, neither here nor there.
Most working mums find they never have enough time to do anything properly. Our workplace needs us, our children need us, and so do our partners. Having time to yourself - to go out with friends, go to the cinema or simply enjoy a long soak in the bath, often seems like an unattainable dream.
That's why we founded AWorkingMum, a site packed full of practical information designed to give advice, comfort and support to busy working mothers.
Our site offers mums well- researched, impartial advice about everything from getting child tax credit to coping with morning clothing battles to spicing up a stale relationship.
Our authors are mums themselves who are experts on the topic, with a wealth of knowledge both from personal experience as well as from talking to other mums in similar circumstances.
We have even included a round-up of case studies from working women with children, to give you a first-hand glimpse into the employment triumphs and tribulations they have encountered.
We hope you like AWorkingMum. After reading it, please feel free to send us suggestions about what you would like included in future. We take every suggestion seriously, as our readers are what make our sites so great!

Related Articles in the 'Site Information' Category...