Pros and Cons of Working Part Time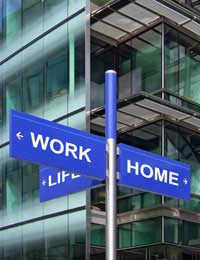 Many people, especially working mums, would love the opportunity to work only part time, and have more time to spend with their family. Perhaps you want to work four days a week and spend the fifth day with a child who's not yet in school, or maybe you want to work only half days so you can pick your children up in the afternoon. The possibilities are endless.
If you are considering working part time, you need to carefully weigh up all the advantages and disadvantages before you set out. It might, at first glance, look all negative as you will be obviously taking home less money. But the fact you may be saving money on childcare may make it more than worthwhile in the end.
Here are some pros and cons of working part time, which every working mum should think about before considering going down this route. If the idea of part time employment, or PTE, appeals to you, know the advantages and disadvantages first.
Pros of Part Time Employment
Here are some of the advantages part time employment can allow:
Part time employees can often structure a schedule that allows them to spend more time with their families, either working only a certain number of days per week or setting their own hours.
You may save a lot on childcare costs if you are home with your kids when they come back from school, for example, which may make working part time both an economical as well as a family-friendly solution.
You may be eligible for certain benefits that working freelance or being self-employed would not qualify you for.
The job may be less stressful as you may be offered less responsibility and find you are not taking work home with you.
You will have the freedom to pursue a hobby or other interests, or simply spend more time relaxing, concentrating on household duties etc. If your children are all in school full-time, this may free up your weekends to devote your time exclusively to them.
Some people who work part time spend their free hours starting up their own business, writing a novel or doing something else that will improve their future prospects, whilst still pulling in an important income.
Cons of Part Time Employment
Below find some of the disadvantages of part time employment:
Part time employees earn less money than full time ones.
You may not be eligible for certain benefits that a full time job would give you.
You may feel that you are not being offered training which would make you a more qualified employee and enhance your career prospects in future – even though the law states that you should be entitled to this.
The job may be more stressful as the work you are offered may be less taxing and/or boring. Along with this, you may feel that there is no potential to rise in the company, and that less qualified – but full time - employees may be promoted above you.
You may not feel comfortable refusing to do tasks which you feel are beneath you, and you may feel uncomfortable saying no as you feel you are not really pulling your weight.
Part Time Basics
Keep in mind that if you work part time, you are still nonetheless entitled to receive the same employment rights which full time employees enjoy, such as the same hourly wage, maternity/paternity leave entitlements and the right to holiday leave.
You also have the same right to take a career break, and to be treated equally fairly when it comes to redundancy. If you do choose to work part time and feel you are being treated differently because you are not a full time employee, speak to your line manager about this immediately.
In today's world, both employees and employers are realising more and more that traditional methods of working do not always allow for worker flexibility, and that flexibility is often the key to happier workers and increased productivity.
If you are thinking about working part-time, look at both the pros and cons before you jump in. No way is right for everyone, but with a little advance planning and forethought, you can come up with a working solution that is right for you and your family.
You might also like...