Questionnaire: Could You Be Better Off Not Working?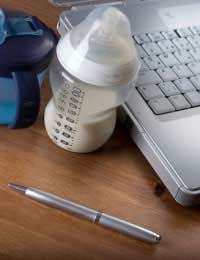 Many working mums work because they derive pleasure from their jobs. We feel our identities and self-confidence are tied in with what we do, and we wouldn't give up working for the world.
For others, however, work is simply a way to make ends meet, to provide money for us and our children to survive. If that's the case, have you ever thought about whether you'd be better off not working?
Take this short questionnaire and see whether continuing to work really makes sense, both financially and otherwise, for you. Just answer "yes" or "no" to each question, then tally the total number of yes or no answers to come up with a total to get your final score. Good luck!
Questionnaire
1. I love my job, and wake up every day looking forward to the next work challenge.
2. Most of my social life is tied in with the people I work with.
3. I derive a lot of self-satisfaction from my job, and my identity is closely tied with it.
4. I am getting paid for what I'm worth, according to my educational qualifications and training, and feel that I am a valued and respected member of the team.
5. My outgoings are far less than my incomings, and I save enough at the end of every month to put aside for next year's holiday.
6. If I were on benefits instead of working, I would be less than £100 per month better off – especially as I wouldn't have to pay for childcare or travel costs.
7. Once I have paid for childcare, food, rent/mortgage, travel costs etc., I have more than £50 left over at the end of every month.
8. I am almost never stressed at my job, and love going to work every day.
9. I spend less time with my children as I work long hours, but hope to make it up to them when they're older.
10. My partner earns a lot and I only work part-time – because I love my job.
11. If I were to take a few years off from working, it would be easy for me to regain my foothold on the career ladder.
12. I earn enough that if I suddenly lost my job, I'd have enough saved to tide me over for a few months, at least.
Would You Be Better Off Not Working?
If you answered yes to one to four questions: You should talk with a career counsellor to see whether working is really the right solution for you at this time. You might want to invest in some career training to improve your qualifications, so you can get a job that pays more. Or wait until your children are a bit older, and you don't need to pay for so much childcare, before going out to work at all.
If you answered yes to five to eight questions: You need to think long and hard if working is right for you. If you love your job, keep on at it. If you are doing it just for the money, think of improving your qualifications or looking for a better-paid job.
If you answered yes to nine to 12 questions: You definitely should stay in your job. You seem to love what you do – and are earning more than enough to make ends meet. Your employers value you as a team member, and are paying you enough to make you feel worthwhile. You seem to have a decent work/life balance as well – you have it all!
You might also like...