Legitimate Home-Based Business Ideas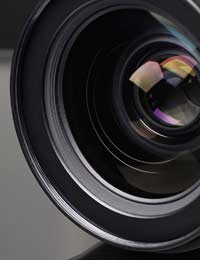 For mums who no longer want to work in an office environment, need to suddenly re-enter the workforce or have been made redundant, working from home can be a tantalising proposition.
Not only can you set your own hours and be there when the kids come home from school, but you can also work term-time only, if desired, and avoid a lengthy commute and/or paying for expensive work clothes.
And for some women, it's the chance to follow a dream, setting themselves up in what could turn out to be a very lucrative home-based business indeed.
Deciding on the type of home-based business that's right for you, however, can be a lengthy process. Often it's a case of trying out several ideas before finding the perfect fit. If you think you want to give it a try, look around before deciding on the business that's right for you, and don't jump in before exploring a multitude of options. Know before you go!
Types of Home Businesses
There are literally hundreds of businesses out there waiting for you. Try to think of something in which you have a particular interest, talent or flair. Even if you make good money, there is no use spending all your time engaged in an activity you find boring, or one that is way outside your own area of expertise.
Look online for ideas, or talk to people who work from home to see how they got started. You may want to continue working in your field, or you might prefer branching out in an entirely new direction altogether. Here are some ideas to get you started...
Freelance Writer or Copywriter. Websites are often looking for good web content writers, as well as copywriters. Experience isn't always necessary: a good command of the English language is. Most clients prefer people who require little hand-holding and who can think up good ideas on their own, then work independently. Spelling skills essential.
Cleaning Service. This can be as simple as putting up flyers and professional brochures in newsagent's windows, then waiting for the calls to flood in. Once you have an established client base, word-of-mouth should bring in even more clients.
Consultancy Work. Whether you are an accountant, an investment banker or a former charity worker, many fields require consultants with up-to-date experience, who can work on contract for less money than a full-time hire would require. You may have to work solid for a month at a time, but then you'll have time off to rest on your laurels...
CV Writing Service. Many companies today are looking for people who have a CV-writing talent. While this is more of a specialised field, if you have worked in human resources in the past and know what companies are looking for, this could be a very lucrative money spinner.
Family Photographer. Setting up your own business taking wedding, children or school portraits is one way to get your foot into the business scene. If you think you have the knack, try shadowing a freelance photographer for a week to see what it's all about.
Childminder. If you have the space – and the energy – consider taking this on. Registered childminders will need to eventually be Ofsted-inspected, but if you want a less regimented arrangement, more like baby-sitting, this could work out for you.
Rules to Follow
Never pay for the opportunity to work. Put that way, it sounds obvious. But how many people have been scammed into paying for a home-based work opportunity – which may or may not work out? Stories abound of unethical scams, so tread carefully.
Never give out credit card or other personal information over the computer to a company with whom you are not familiar. Some may ask for this info before you have done any work for them whatsoever – be wary!
Don't put all your eggs in one basket. It may take time for you to find a home-based business that you enjoy and also brings in a steady income. It's a case of suck it and see. Don't invest a lot of time, energy or money until experience has shown this is the right business for you.
Working from home can be the perfect solution for many mums who need to bring in a steady income yet don't want to stray too far from the home front. Ask other mums who work from home for advice, and be ready to take chances. With an open mind and hard work, anything's possible!
You might also like...