Taking a Weekend Break Away From the Children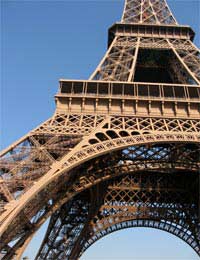 We all need to recharge our batteries from time to time, and getting away from it all is the best way to do it. Usually that requires a change of locale as well as a change of daily routine, which means leaving the kids behind. But is it really possible for working mums to spend a romantic weekend with their husband or a pampering break with the girls - sans enfants?
Who'll Look After the Kids?
Getting childcare is the first hurdle to overcome when planning a weekend away. Many options are available, some expensive and others less so. You can:
Enlist the services of Gran or Auntie Sal. Not only will you the childcare be cheap – or free- but you will have people looking after your children whom you know and trust. Conversely, your kids will feel more comfortable with people they know.
Trade off with a friend. Offer to look after your best friend's or neighbour's children for a weekend, then trade off. You can either have them at your home or stay at theirs.
Pay for it. Professional nanny or childminding services are available, providing qualified childcare. Always make sure anyone staying in your home is CRB-checked (Criminal Records Bureau).
Do a quick overnighter. If none of the above are appropriate options for you, you might consider leaving early evening and coming home by midday the following day. This might be better if you're on a limited budget and have no friends or relatives to help out, or if your children are not used to their parents leaving for any period of time.
Just the Two of You
Many parents fall into that same old trap. "We love our children," they say. "Why would we ever want to go anywhere without them?" The answer is simple: because you must. Even if you have the best-behaved angels on earth, there's no substitute for spending a weekend alone with your partner, rekindling a little romance and (hopefully) remembering what attracted him to you in the first place.
With a job, kids and home to look after, it becomes incredibly easy to forget that you and he originally were a couple, with shared interests and even shared hobbies. How long has it been since the two of you walked along the coast like you used to, or shared an intimate meal at your favourite restaurant? It's time to get to know each other again, not as parents but as individuals.
Taking time together needn't be expensive. Cheaper options include:
Borrowing a friend's summer cottage
Two-nights-for-the-price-of-one hotel specials
Last-minute deals on weekend city breaks
Camping or staying in an affordable caravan
Girly Weekend Away
Getting together with the girls is one of life's pleasures that often gets lost in the rush. But going out with the girls helps us to remember who we are as individuals, it helps us reflect on our own lives and appreciate what we have (and get jealous about what we don't!).
Spending a women-only weekend break with a group of friends can do wonders for your morale and refresh your outlook on life. Why not go on a:
Spa break. Book a weekend at a spa or nice hotel with spa facilities. Sometimes even local Travel Lodges have fantastic gyms and swimming pools – it doesn't have to be pricey!
City break. Look for deals online, whether you plan to stay in the UK or travel further afield.
Girly get-together at a friend's house – one with no children, of course. You can always plan the weekend around a special event, such as a concert, art opening or long-awaited theatre performance.
Getting away from it all can leave you refreshed and rejuvenated. The key to having a good time is to try not to worry about the kids back home, and avoid thinking about any possible meltdowns. You may want your first trip away to be with girlfriends, so your partner can take care of the kids. If you do go away as a couple, finding reliable childcare and leaving firm instructions behind about what to do in case of an emergency should guarantee that you can enjoy your break without worrying too much about the home front.
You might also like...