Buying Child Care Vouchers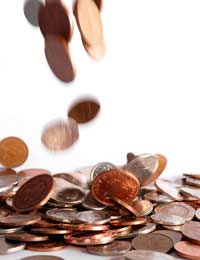 Childcare vouchers are a way for employed parents to pay for childcare out of their incomes before they are taxed, making them huge savings. For example, if you earn £2,000, you may pay £600 in tax and National Insurance contributions, leaving you with £1,400 with which to pay childcare. When you use a voucher you can use the entire £2,000 for childcare, therefore saving you a whopping £600.
Getting Vouchers
Childcare vouchers are only available to people whose employers run a childcare voucher scheme, so unfortunately not everyone has access to them. The first step you must take in getting them is to ask your employer if they run a scheme, and if not, why not. Many large employers do offer them. If yours doesn't then who knows, you may be the first to start one up in your office!
Studies have shown that companies that have such family-friendly policies reduce absenteeism and encourage morale among their employers. Buying childcare vouchers is also good financially for the company itself: they can save up to £370 per employee annually in NI contributions.
The vouchers can be used for any childcare up to age 15, with one proviso: the provider must be regularly inspected by Ofsted. That means you can use them for a variety of Ofsted-regulated childcare providers, including:
nurseries
au pairs
nannies
childminders
playgroups
breakfast clubs
after-school clubs
holiday playschemes
Please note that if you have family members employed to look after your children, you cannot buy childcare vouchers unless they are officially Ofsted-registered childminders. It may be worth looking into whether this is a cost-saving practice for you or not.
How Vouchers Work
If your workplace has such a voucher scheme, you are entitled to purchase up to £243 of childcare with it every month – per working parent. You may have to pay for it with your salary, called a "salary sacrifice", but you will still make a profit, so it's worth it. You will get the same amount in vouchers no matter how many children you have, so if you have a large family you will save as much money as someone with only one child.
There are many childcare providers that work on the voucher scheme, so look online to see if there is a nursery or suitable facility near you. Once you register with a provider you can start collecting vouchers almost immediately, and hopefully quickly realise the savings. As they are not means-tested, they are designed to benefit as many working parents as possible.
Buying childcare vouchers can save the vast majority of people over £2,000 per year in childcare costs, if both parents work and have employers who run such schemes as they are exempt from tax and National Insurance Contributions. However, buying vouchers is not for everyone as they can affect the tax credits you get etc, so claiming the child care element of the Working Tax Credit may make more sense. Check to see if this scheme is the right one for you, and if it is, enjoy the benefits!
You might also like...