School Costs: Music lessons, Activities, Trips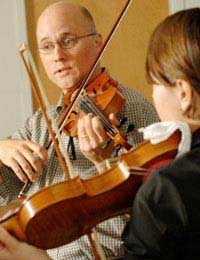 You finally moved to an area where little Milo can enrol in a decent state primary school, and have breathed a huge sigh of relief. But even if your little darling's education appears to be free, there are plenty of hidden costs that can add up to one big payment. How can you afford it all?
School Costs
Here is a VERY basic outlay of a child's primary school cost for one term. Please be aware that costs vary from person to person, school to school and according to the area in which you live, and what part of the country you are based. Most people will pay considerably more than the table illustrates:
School dinner: £120 per term
Uniform: £25 per term
School trips: £20 per term
Music lessons: £40 per term
Football Lessons: £35 per term
Miscellaneous: £10 per term
total: £250 per term
If you have two children, the cost is £500 per term. And if you need to pay for extra tutoring or a Year 6 School Journey, the cost can skyrocket. Similarly, children in secondary school will end up taking even more from your wallet!
Government Help
It has been reported that a whopping three out of four parents are struggling to meet school costs, including paying for school trips, uniforms, photos and even books. The government can help people on low incomes pay for some of the school costs. They include help with:
School meals
School milk
Transport to and from school
Clothing for school – contact the local authority for a uniform grant
Visiting a student at a maintained special school
Music lessons – concessions may be available
Single parents – look online for government as well as private schemes that can provide extra cash to families with children of school age
Additionally, in some cases, parents may also get help in paying for breakfast clubs and after-school clubs, and concessions are available for holiday playschemes, which are already heavily subsidised.
Please note that in state schools, money collected to finance school trips are always considered voluntary contributions. However, parents complain that they are made to feel inadequate if they do not help contribute to the cost, and some reported keeping their children off school on trip days to keep them from being bullied.
Ways to Cut Costs Yourself
Not everyone struggles to pay for school activities, but for those who do it can be tough. Here are some ways to cut down the costs:
Go state instead of private. If your child wants music lessons, see what the borough offers – in-school lessons that are shared are considerably cheaper than private ones at home. Similarly, swimming lessons are more affordable at your local leisure centre than at a private gym.
Speak to the school head, PTA or governors. If costs are getting too high for many parents, there may be funds the school can dip into from time to time. Sometimes there is a fund to supplement school trips, for example, or to raise money for the Leavers' Disco. Also, if you feel you are being pressured into making "voluntary" school contributions you cannot afford, make a complaint.
Stage a fund-raiser or a sponsored walk. Make it fun, and have the kids participate. Having a sponsored walk will do everyone a world of good, and could help pay for the entire School Journey!
Say no. It may not seem fair, but not everyone has it easy – and sometimes it's your responsibility as a parent to refuse. So what if little Angelina wants to take ballet, gymnastics and flamenco classes? You might have to make her choose from a host of activities.
Apply for a grant. In some cases, local authorities give grants to pupils for special requests, such as toward the cost of buying a musical instrument. See what is available to help.
Many parents struggle with paying for school activities, trips and other costs, so if you do, you are not alone. However, help is out there. Just don't be afraid – or embarrassed - to ask for it.
You might also like...