Taking on Extra Work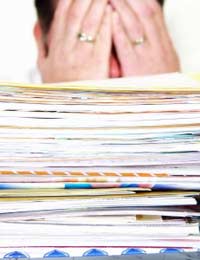 Many people these days, even mums with full-time jobs, are doing extra work to make extra money. That can be by moonlighting, doing additional shifts, freelancing, working extra long hours or asking to do an extra project on the side.
Of course, the easiest way is if you can make extra money within your own firm. Ask your boss if that is possible, as it's a lot easier just to stay an extra hour a day for a few weeks than it is to work a five-hour shift in unfamiliar surroundings on a Saturday. Taking on extra work this way is perhaps the best way to boost your income – if you and your boss agree.
Why Earn Extra Cash?
The answer may seem obvious, but getting a bit of extra dosh by having a second job can help in a lot of ways. Reasons for going that extra mile include:
Saving for a rainy day
Getting out of debt
Helping out with the mortgage
Going on holiday
Paying for kid's schooling, school trips, activities, hobbies etc
Putting into a future family fund
Is it Worth It?
Of course, you need to weigh all the pros and cons before taking on extra work of any kind. While at first glance it may seem like an easy way to provide additional income, you'll need to ask yourself the following questions and take them into account:
Do I get pushed into a higher tax bracket? If so, it may not be worth it.
Can I afford childcare? If you only break even, give it a miss.
Can I work from home, or do I have to commute? Getting a job from home either freelancing, taking paid surveys or doing a bit of telephone cold-calling can often result in easy money. But be careful about whom you approach, and read the fine print carefully to avoid scams.
Can I turn a hobby into a money-spinner? Hobbies such as sewing, photography, even sselling items on ebay can turn into lucrative means of adding to your income – and you might actually enjoy it!
Will a second job help me with my future career? Becoming a freelance consultant, for example, may not only bring in money but also will help you to ease into a new profession or gain experience. It may also assist you in deciding what types of professions you aren't interested in after all.
How to Get an Extra Income
If you or your partner decide that a bit of moonlighting on the side can substantially help your income and thus benefit your family, it may be worth a try. Make sure your employer doesn't mind before you jump in.
Here are some other ideas on how to make a bit of extra cash and boost your income with a secondary job:
Become a self-employed driver. Use your car on weekends and in the evenings to pull in extra cash as a delivery person.
Do a bit of childcare. If your partner is at home with the evenings and can provide childcare for your children, you can make a reasonable sum per hour for looking after someone else's.
Take on freelance work. Copywriters, graphic artists and computer programmers are always in demand, as are accountants and other trained professionals.
Be an Avon rep. Or a Tupperware lady, or an Ann Summers girl. It might even be fun...
Rent out your flat. Going away for the summer? Rent it out and make some money in your absence.
Take in a lodger. If you have a spare room this can provide a tidy income. You can even rent to foreign students through accredited agencies for as little as a week at a time.
Become a tutor. If you have language skills or skills in a specific subject you may be able to make £50 an hour or more tutoring secondary school students. It's certainly worth looking into.
Clean up. It might not sound great, but cleaners get paid per hour – and sometimes the terms are quite lucrative...
Taking on extra work can be a real money-spinner for you and your family. Make sure that you okay any work you do with your boss, unless it's in a completely unrelated field. And make sure that you don't wear yourself out by taking on too much – money is important, but it certainly isn't everything!
You might also like...