Coping With Redundancy as a Working Mum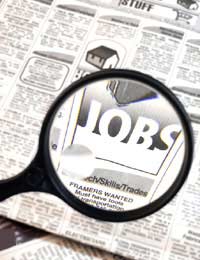 Dealing with redundancy can be difficult, especially if it happens when you least expect it. Redundancy can take a toll not only on your pocket, but also on your self-esteem. As a working mum, it can sometimes be hard to cope.
Even if you were dissatisfied with your job, redundancy is still often a shock, and a big blow to your image. If your fellow colleagues have kept their jobs, you may be asking yourself, "Why me?" While a few rare people are not that affected and cheerily look for another job, others suffer a real sense of loss, and find it difficult to manage their emotions.
As a working mum, it's important that you realise that your being made redundant is only a blip in your working life, and not let it get you down too much. Your children will expect life to go on pretty much as normal, and it's your responsibility to make sure that things do.
Hopefully, your partner and/or your friends will be there as a support system to make things a bit easier. And if you relied on regular childcare, don't be too hasty to let it go, in an attempt to save money. Your kids will thrive on having the same childcare provider and the same routine, and who knows – you may be working again before you know it!
Create a Structure
The last thing you want to do once you have been made redundant is flail around aimlessly, looking for something to do. You will need to create a firm structure in your life, much as if you were still working. It's important to keep up a set routine, not only for yourself, but for your children as well.
This can involve carving the day up into set hours, in which you allocate a certain amount of time to spend job-hunting, a certain amount sending out CVs, and a certain amount on the phone chasing up leads. Give yourself a start and finish time, and stick to it.
Don't forget to be kind to yourself, as well. Having free time means you can now do things you couldn't do as a working mum. Allow yourself an hour to meet up with a friend for coffee, or take an exercise class.
Don't think that by doing this you are wasting time: you're not. Having a relaxed frame of mind and being in a happy mood will make your more attractive to new employers, and help you on the path to a new job.
Monetary Aspects of Redundancy
If you have been made redundant, hopefully you have received enough of a compensation package to tide you over while you search for a new job. You may also be entitled to governmental financial help that you are not aware of.
This is a good time to seek advice from your union, the Citizen's Advice Bureau or other organisations such as an independent financial adviser. You may have to start spending a bit differently now, so sit down and take stock of your situation.
You might also want to contact your local JobCentre to make sure you are getting all the financial help that you are entitled to, for you and your children. Don't feel embarrassed – you owe it to them to make sure you all get what you deserve!
Enjoy the Good Bits
Keep in mind that there are some positive aspects of being made redundant. Some people see this period as one in which to change direction, and look back at being made redundant as a pivotal force for positive change.
If money allows, this could be a great time to volunteer in a field you have always been interested in to test the waters, or take a course to improve your qualifications. If there are any gaps in your experience or training you may want to use this time to rectify things, and you may find yourself getting a much better job than the one you had.
You may also choose now to spend more time with the kids and take a short holiday, even if that means a weekend away with the children at a friend's house half an hour away. Exercise more, read more, and enjoy yourself.
For most people, redundancy is short-lived. You'll probably be back in the rat race before you know it, so make the most of your change in circumstances while you can!
You might also like...