What are Free Entitlements?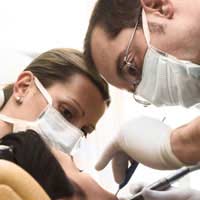 If you are a single mum bringing up a child on your own, you may very well be eligible to free entitlements from the government. They are special benefits designed to help you cope better with the cost of bringing up a child or children by yourself, and can make a real difference to your daily budget. Entitlements you could receive include, in part:
Free early education
Money to pay for childcare
Money to pay for transport
Free school uniforms
Free dental care
Free prescriptions
Free school meals and milk
Free Early Education
Under the government's Every Child Matters campaign, children aged three and four are entitled to free nursery places for up to two years before they have to legally begin school. At the moment they are entitled to 12 and a half hours per week for 38 weeks of the year, which will increase to 15 hours per week by 2010.
Parents can choose a variety of "settings" where their children can receive a free place, as long as they are regularly respected by Ofsted and meet other requirements. They include nurseries, play groups, private nurseries and places in independent schools.
Money to Pay for Childcare
The New Deal for Lone Parents (NDLP) is designed to help single parents over age 16 get back into work. It is for people who are not working at the moment, or who work 16 hours per week or less, and are solely responsible for the care of a child under age 16. Among other entitlements, it offers help to pay for childcare when you are seeking a job or beginning work.
Money to Pay for Transport
The NDLP also helps parents pay to get to job interviews, training programmes and other places that are associated with gaining new employment.
Free School Uniforms
The government has stated that no child should not attend the state school of their choice based on prohibitive school uniform costs. As a result, if you are on what is classified as a low income you may be eligible to receive vouchers to help with the cost of paying for your children's school uniform.
If your borough does not offer financial help, there are often local charities that do.
Free Dental Care
If you qualify for Income Support, you may also be eligible for free dental care. As a single mum, to get Income Support you also have to be either not working, working less than 16 hours per week, and have savings of less than £16,000 – and be looking after a child who is less than 16 years of age.
You may also qualify for free dental care if you work more than 16 hours a week and recieve working tax credit or child tax credit but earn under a certain amount. Check out www.gov.uk for more information on benefits and entitlements.
Free Prescriptions
Free medical prescriptions are also available on the NHS if you qualify for Income Support.
Free School Meals and Milk
There are several ways to qualify for free school meals. If you qualify for Income Support, a Jobseeker's Allowance or other benefits you could be eligible. If you have difficulty paying, you can also speak to the headteacher of your children's school for financial support.
Widowed Parents
If your partner has died, you may be eligible for the Widowed Parent's Allowance. This is for people who receive Child Benefit for a child under age 16, or for a dependant aged 16 – 20. You can also get it if your are pregnant, and your partner has died (or if you get pregnant using fertility treatment). Be warned that getting this benefit can affect other benefits you may receive.
Don't Be Afraid to Ask
Other free entitlements that could benefit single parents include a Child Maintenance Bonus, Housing Benefit, Council Tax Benefit, Working Tax Credit, additional help with childcare costs from JobCentre and a Job Grant, among others.
Many people do not know that are eligible for a host of benefits – some don't even realise they are eligible to receive Child Benefit. If you think you may qualify for a benefit that could help you as a single mum, don't be afraid to ask. It's important, however, to calculate how the benefits you would receive would affect your other benefits.
You might also like...