Earning More than Your Partner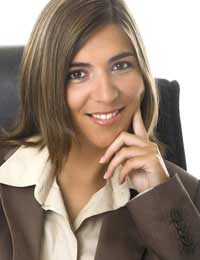 It's an all-too frequent scenario: money is tight, so Mum goes back to work. Two years later she's earning more than her partner, the bills are paid on time and there's even enough money left over for a long-awaited family holiday. But instead of rejoicing, Dad feels threatened. Why?
While on the whole men still earn more than women, more and more females are becoming the primary wage earners in the family. Sometimes this is seen as a wonderful thing, but more often than not it becomes a problem. Deep down, many of us cling to our traditional roles, and statistically both men and women are happier when the man is the biggest wage earner, believe it or not. Interestingly, research has shown that marriages and relationships are also happier when the woman does the bulk of the housework.
Top Tips When You Earn More than Him
So what to do when you earn more than your man, and as a result his back is up? Buying him expensive gifts to ease the pain might help, but more often than not it will make him feel even more emasculated. Instead, follow these top tips:
Talk about it. Men are great about putting on a stiff upper lip, but if he really feels bad it's time to talk things over. The time is now, before things spiral out of control.
Don't feel guilty. There's a fine line about emphasising with your man's emotions and feeling guilty that you have a great job and/or a great salary. Don't get the two confused. And remember, he should be proud of your continuing success.
Put yourself in his shoes. Okay, maybe his are Clark's and yours are Prada. Whatever the case, try to understand what he is going through and work through his feelings. Isn't it funny, however, that if a man earns a bundle more than his partner, she becomes the envy of all her friends? But if the woman is the big earner, he's thought of as a big girl's blouse?
Let him know money isn't everything. There are millions of things money can't buy, such as a great dad to your kids and a loving husband. Let him know how much you appreciate him.
Don't forget that nothing lasts forever. You may be the high earner today, but things can change quickly, especially in the current economy.
Open a joint bank account. It's okay if you still have your own bank account, but having a joint one as well will allow you to quell petty squabbles before they begin. Going out to dinner? Pay for it out of the joint account. Doing the weekly shop? Joint account. Gorgeous pair of Manolo Blahniks? Your account.
Focus on joint goals. Remember that loft extension you've both dreamt about, or that holiday to Euro Disney the kids have been dying for? Let him know you are both working towards shared goals, even if the financial contributions may differ.
In a perfect world, as long as you and your partner are earning enough to meet your expenses, it shouldn't matter who is earning what amount of money. Marriage or relationships should not be about competition but about co-operation and sharing. Putting ego above love and respect is counter-productive, and when children are involved it can escalate into a recipe for disaster.
Mutual respect is key when one partner earns more than the other. You should both realise that each of you are making a vital monetary contribution, that you are both working and that the remuneration is not necessarily indicative of how hard you strive. Talk it over, and things can only get better.
You might also like...