Keeping the Spark Alive in your Relationship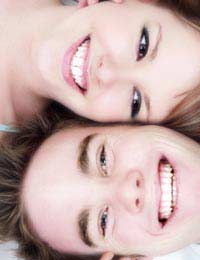 It can be difficult to maintain any intimacy in your relationship once the kids come along. New parents have colicky newborns and endless sleepless nights, followed by the terrible twos and the awful threes. Older children have seemingly endless after-school and weekend activities, and teenagers keep their parents up all night worrying. It's no wonder working parents, torn between the competing demands of work and family life, can make time for each other at all.
But having mums and dads who do spend time together can make a world of difference – both to the children, and to the family unit as a whole. Relationships often go stale due to lack of time and energy. Keep the romance alive by spending quality time with your partner every week at least – and everyone will reap the benefits.
Little Things Make a Big Difference
Ever looked back and saw how those little changes can bring about the best changes?
Put kids to bed early. Young parents are always surprised when they learn that some parents have the evenings to themselves. The reason? They train their children from day one to go to bed early. Getting your kids into the nighttime routine of bath, bottle, bedtime story and bed will set them up for life. And it will give you and your partner your lives back as well.
Hire a babysitter. Going out together without the children is vital. If you can't hire a babysitter, join a babysitting circle, rope in your mother-in-law or trade babysitting duties with a friend. You can't make time for your relationship if you never have time for yourselves.
Do date night. Setting time aside once a week to spend only on each other can make or break a relationship. You don't have to do something wild and wacky, you can just watch a DVD together, have a drink down the local, or go to bed early and smooch.
Thinking Bigger
Sometimes attitudes have to change for a relationship to thrive. Try these on for size:
Have similar parenting styles. It's important for kids to see that their parents have a united front, and it makes men and women feel closer if they know they are working towards common goals in the same way. Intimacy grows naturally from having a cohesive family unit, this is just one way to get there.
Appreciate each other in front of the kids. Your children will like it, and you both will too. Let everyone know how much you appreciate each other – even if you don't! The more you say it, the more true it will become.
Learn how to say "no" to others. If the boss calls and asks you to come in this weekend, say no. If your colleague asks if you can help her out on your next day off, refuse. Who comes first?
Change the way you spend time together. Turn off the telly, the radio and the mobile phone. Spend time on each other, not just in the same room watching Coronation Street repeats. It might be a different story when a brand new episode of Desperate Housewives comes on - but make telly an awaited special activity, not a mandatory part of your evening routine.
Try something new. It doesn't have to be kinky – although it can! It can be as simple as leaving your husband a love note, texting him a sweet message in the early evening, or attending a function with him that you would normally shun. Making an effort is something he'll hopefully recognise – and appreciate.
Keeping the spark alive in a relationship isn't about sexy lingerie and candles – although they can help! It's about reconnecting as a couple and remembering why you fell in love with each other in the first place. With just a little practice, you should be able to do it.
You might also like...