Choosing the Right After School Activities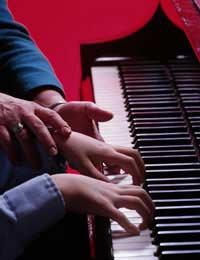 Children today are offered an amazing array of after-school clubs and activities. As parents, it's important that we follow up on their innate interests and abilities, and help them find interesting and enjoyable things to do that also support their learning – while allowing them enough free time to just be themselves.
Choosing the Right Ones
Are you a pushy parent who insists your child grows up to play the violin, piano and bassoon at a professional level, attains a blackbelt in Tae Kwan-do and is invited to perform in ballet recitals at the Royal Albert Hall? Or do you let your child drop out of every after-school activity as soon as he or she gets bored, allowing him to quit after the first half hour?
Hopefully, as a good parent, you are somewhere in between the two. You want your kids to find after-school activities fun and rewarding, but you don't want them to take over their lives – or yours.
So how do you go about choosing activities that are right for your child, but that won't turn his or her afternoons into stressful trials? And when does encouraging your child to take part in an activity turn into bullying?
Activity Checklist
Not every after-school activity is appropriate for every child. Pick the right ones for the right reasons, not because you want them to be something they're not.
Does my child like the activity?
Is the activity an appropriate one?
Is he/she already over-scheduled?
Is it easy to get there, or can I share car duties?
Will it make a difference to my child long-term?
Does my child like the activity?
Don't make your child enrol in something in which he or she has no interest, or actively dislikes. Just because you liked needlecraft as a child doesn't mean little Nellie will. Similarly, don't force your son to play football if he would rather paint or take ballet. It will just backfire in the end.
Is the activity an appropriate one?
Think long and hard about what is right for your child. Music lessons might be boring for your four-year-old, but if you wait a few years you might find they had musical talents you never knew existed. Focusing on specific activities you know they like is a great first step, then branch out from there.
Can I afford it?
Over-stretching yourself financially isn't a good idea, so look around for cheaper options. Private music lessons, for example, can be pricey while ones that are partially subsidised by the borough can be a lot cheaper. Swimming lessons may be more affordable at a local leisure centre than an a private club.
Is he/she already over-scheduled?
All children need the time to daydream and have fun, to participate in unstructured activities that allow their minds to wander and even - God forbid – to get bored from time to time. Allow them the opportunity to do nothing, to play with friends and mess around.
Is it easy to get there, or can I share car duties?
Working mums in particular need to schedule activities that will help preserve their own sanity, as well as benefit their kids. If you begin to dread Wednesdays and Fridays because you're too oversheduled, either change things or share the to-ing and fro-ing with another parent.
Will it make a difference to my child long-term?
Some activities are just for fun, others have longer-term implications. Many parents see learning to swim as a necessary life skill, not just another sport. Think also about whether the activity will benefit your child in other ways. You may want him or her to learn to play an instrument if it will increase his chances of getting into a specific secondary school, for example. Or if your background is French and you plan to spend next summer in France, teaching little Pierre French language skills may be de rigueur.
Participating in extra-curricular activities has enormous benefits for children. Children apply what they learn to all aspects of their lives, so learning to dance may help them in sport, while learning how to read music can help them figure out maths problems in future. Talk to your child about his or her own interests, and hopefully you will find an activity or two that fits in with their likes and dislikes, as well as your own schedule!
You might also like...