Volunteering for School Events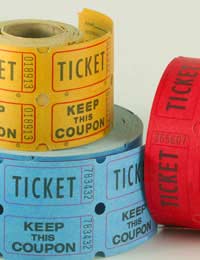 If you've never volunteered your time or energy before, your children's school is a good place to start. Volunteering not only gives you an inner glimpse into your child's daily educational routine, but it also helps enrich their learning, as well as the school and the community at large.
Many working mums have little time, so volunteering for a one-off event is often the best option. Often the time required is as little as a few hours, but it can make a big difference. The school will value your contribution, and the smile on your child's face when he or she sees you will make it all worth the effort.
Is Volunteering Right for You?
Volunteering at a school is good for people for a variety of people with different talents, including those who:
Have creative, technical, administrative or other skills
Are friendly and sociable and like to be with others
Are either leaders or enjoy taking a back seat
Feel comfortable both working alone and with others
Are receptive to taking instruction and can visualise things well
Like to be in the thick of things
Which Event?
So many events, so little time. Decide in advance what interests you most to best utilise your skills and talents.
Bake Sale: Usually held to raise money for a specific purpose, such as playground equipment, new computers or books. If baking's not your thing, don't fret: volunteers are needed to sell items, publicise the event and clean up afterwards.
Raffle: Great for someone with advanced organisational skills. Volunteers are needed to sell raffle tickets and often to canvas local businesses to come up with prizes.
Quiz Night: If you abound in general knowledge, this is for you. Make the quiz yourself, or simply help organise the event. Most school quiz nights are parents-only events and are a long-awaited party in the school calendar.
Class Tea: These are held either termly, half-termly or weekly, depending on the school. Getting food donations is important, as is having a core of volunteers to publicise the event and serve during it.
Cultural Events: A fantastic way to get involved, especially if your background is a unique or unusual one. Whether it's having a stall at the Christmas Fair or planning a Chanukah party, your input can help.
Book Fair: Many schools have regular book fairs, or you can offer to set one up yourself. Sometimes a second-hand book sale, with parents bringing in books their children have outgrown, is a great way to both raise money while spreading the joy of reading at the same time.
Class Trip: Help look after the children on a trip to a museum, park or cinema. The younger the kids are, the more adults are needed to accompany them. Be aware that some schools will require you to have a CRB (Criminal Records Bureau) check before you go.
School Journey: If you have a few days or even a week to spare, see if you can volunteer to accompany older children on their school journey. Especially good if you have foreign language skills that are appropriate. CRB check may be necessary.
Studies have shown that when parents volunteer and take an active part in their children's education, the whole process runs smoother and students tend to learn more. Getting the whole family involved gives children a heightened enjoyment of their time at school, and when they feel happier, they are able to learn better.
Helping out at your children's school will not only make a difference to them, but give you a sense of satisfaction as well. Go on, do it! You might discover that volunteering for one event will set you off on a whole new journey...
You might also like...