Coping with School Holidays when you Work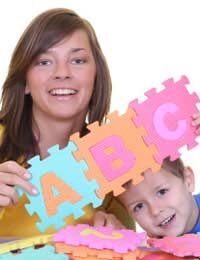 School holidays are a stressful time for any parent, but they can be especially difficult for mums who work. Finding affordable childcare is the primary hurdle, but many state-subsidised play schemes as well as school clubs are on offer. Sharing a nanny, working term-time and finding a holiday childminder are also good childcare solutions when the kids are out of school – unless you're lucky enough to have a mother-in-law who can pitch in!
Childcare Options
Holiday Play Schemes. Often Ofsted-registered, these are centred around schools or community centres and usually offer a choice of hours to suit working mum's needs. Run by playworkers, they provide activities for a broad spectrum of ages and often provide one or two off-site trips a week as well. Most children are between age four and eleven, and the cost is subsidised – it can be as low as £60 per week.
Out-of School Clubs: Some after-school play schemes offer out-of-school clubs during school holidays. Check with the local schools in your area to see what's on offer. Again, they are real value-for-money as they are partially subsidised by the government.
Shared Nanny: Often nannies who are either in-between jobs or want to make extra cash while their employers are on holiday look after kids during the school holidays. If you share with another family you can get a qualified nanny for half the price.
Childminders. Loads of registered childminders care for children during holiday periods. Look online to see what's on offer.
Day Nurseries. Some private nurseries and creches are able to offer childcare during school holidays, as they are often open year-round. The key to getting a place is to book far in advance as places fill up quickly. Don't leave it to the last minute to avoid disappointment.
Mum or mother-in-law: If you are lucky enough to have a close relative nearby, you may be in clover. However, don't expect your mum or Auntie Hilda to have the time, desire or willingness to spend every holiday with your little ones, and be aware that she may expect payment. This may seem like the answer to all your prayers, but having a relative step in to look after your children, especially on a regular basis, can be fraught with hurdles.
Working Options
Several other options are available to working mums, including:
Flexi-Time Working: This gives you the chance to work flexible hours to accommodate other parts of your life, such as children. You may choose to take half-term week off and work the weekends before and after half-term, for example, while your partner looks after the kids. Great if your employer allows it.
Term-Time Working: Instead of being allotted only the usual four to six-week holiday period, you are allowed to take time off every time your child has time off from school. That means you won't have to work during half-term, Christmas break or even during the summer holidays. The downside is that you won't be paid during that time either, but for many parents not having to pay for childcare during that time makes this a worthwhile option.
Many employers are not keen for parents to work term-time. If you are interested, see if someone in your workplace has already set a precedent by using this option, which would make it easier for you to negotiate. Otherwise, tread carefully. Some employers may be dead against it, others may see it as win-win situation: you get to spend more time with your kids and they get to save money.
Other Unpaid Leave: In addition, both mums and dads have the right to 13 weeks unpaid leave for any child either born or adopted before December 15th, 1999, according to fairly recent legislation. That time off must be taken before the child's fifth birthday.
Planning Ahead
Coping with school holidays needn't be a nightmare for working mums. With a little advance planning, you can find affordable, safe and stimulating childcare for your children. The key is to investigate a myriad of options and plan in advance. Good luck!
You might also like...