Employing an Au Pair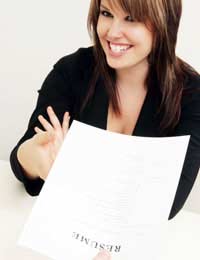 For many parents, the cost of childcare is prohibitive. But for working mums, there usually isn't a choice. However, especially if you have school-age children, there is no need to go down the expensive nanny route. Employing an excellent au pair could be the answer to your dreams.
What is an Au Pair?
An au pair is a young man or woman, aged between 17 and 27, who comes to the UK as part of a government cultural exchange programme to learn English and sample life abroad. They live with a UK-based family, usually for anywhere from a month to a year, doing simple household chores and basic childcare in exchange for food, accommodation and pocket money.
An au pair should not be confused with a nanny, who is an experienced childcare provider, often lives out, and can receive a full-time professional salary. Au pairs normally work just 25 hours a week or less, usually taking kids to and from school and keeping them busy until their parents return home from work. They are entitled to take time off for English-language classes, and come from a specific list of countries that are part of the European au pair scheme.
While they may seem to be the answer to all your prayers, au pairs are not to be used simply as cheap labour. They should be treated almost as part of the family, someone in between a houseguest and a relative. The key to a successful au pair placement is for your au pair to feel you are doing as much for them as they are doing for you - and your children.
Finding an Au Pair
Au pairs are usually introduced to families by au pair brokering agencies, of which there are literally hundreds online. Choose an agency that fits in best with your needs. Do you want someone from Eastern Europe, Western Europe or Scandinavia? A man or a woman? Someone with a driving licence, who plays musical instruments or who loves sport? It's all up to you.
Once you find an au pair who looks as if they may be right for your family, make sure they are police-checked and have suitable references, which you'll need to check. Then you'll carry out a phone interview. Apart from asking about their experience and desire to come to the UK, you should also learn about their hobbies, interests and aspirations. Having someone whose personality fits in well with you and your family is crucial.
Please note that employing an au pair will require paying a placement fee. Usually you will be sent another au pair free of charge if the first one doesn't work out within a set period of time. Employing an au pair the second time round will be a lot easier than the first, now that you know what you like and don't like.
An Au Pair's Obligations to You
Au pairs have certain obligations toward their host families. They include:
Twenty-five hours' childminding duties per week, including a night or two of evening babysitting. Please note that au pairs should never have to be solely in charge of very young children, for that you would need to employ a nanny.
Performing light household chores, such as hoovering, dusting and tidying up. Many people who employ au pairs also employ cleaners to do the more arduous tasks.
Being willing to partake in your children's lives and perform whatever special duties you need them to do, whether that means taking them to and from swimming lessons, helping them with homework or just being a good friend.
Your Obligations to Your Au Pair
Employing an au pair is more than just a financial transaction. Your obligations include:
Providing them with pocket money. As a rule, they should receive a minimum of £70 per week pocket money, although that can vary depending on the part of the country you live in and if they work additional hours. You may wish to increase their salary after a few month's successful work.
Providing them with food, and let them know they can help themselves to the fridge etc when they are hungry, and not feel as if they need to ask for every bite they take.
Giving them decent accommodation. They will need a room of their own, even if it's small, with at least a bed, wardrobe and desk.
Being a caring and kind person. Au pairs can be quite young, and often get homesick. Helping them to adjust and fit in will reap benefits for both of you.
Employing an au pair is a fantastic way to help busy working mums deal with both the morning scrum as well as afternoon chaos. It can also give Mum and Dad an affordable way to occasionally go out in the evenings. For most families, it's a win-win situation.
You might also like...