Shared Childcare Duties With Partner: A Case Study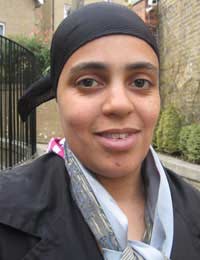 Yaa Taylor is an accounts manager for an event management company. Originally from Cornwall, she now lives in London with her five sons, aged 18 - four, and shares childcare duties with her partner.
When Yaa worked in an office, she found sharing the childcare didn't work out as well as expected. So she negotiated working most of the time from home, and discovered that having flexible hours to take her boys to and from school made all the difference.
"I used to work in the office three days a week. I would drop the children at school and be at work by 10am, but I wouldn't finish until 6pm," says Yaa, who's now 35.
"On the days I worked, my husband had to collect them from school and get their tea ready. My kids would always be fed well - but the place would usually be in a tip," she says.
"All the stuff my husband would use for cooking would be all over the kitchen, and the boys' schoolbags and books would be scattered all over the place.
"Once or twice in the beginning the two of us would row about the state of the place, but then I gave up. It didn't change much anyway!"
Healthy Meals
While Yaa's husband wasn't great at keeping the home tidy, he's a very good cook and his talent in the kitchen was always well appreciated, by both his wife and children.
"He always makes them healthy meals so that was never a problem. He likes cooking and everyone else likes his cooking, except his food can be a bit too hot for my two youngest. He cooks Nigerian food and I like it, but it can be spicy," Yaa says.
The problem, she says, was not the food or the state of house - but the fact that her youngest sons were often late for school.
"He was quite ridiculously late sometimes. He would blame it on traffic, parking, this that and the other. He would never walk or go on the bus, although I do sometimes," she says.
"I found it bizarre that the school never pulled him up on it, although when I brought them in late they did. Still, having him do his share was a lot better than getting childcare. I had a childminder at the beginning, and the costs were too much, really. It was just too expensive."
Deciding to Work from Home
Because sharing childcare wasn't working out brilliantly, not long ago Yaa decided to work from home. "Being able to pick my two youngest up from school greatly influenced my decision to work from home," she says.
"I approached my boss first, as all I do is get on the computer when I come in to work, and even in the office we tended to email each other and send each other different bits.
"I was very lucky in that after talking to her, I became able to work most of the time from home."
Yaa got a laptop and began working at home two days a week, going in just once weekly to pick up paperwork and letters.
"One day my boss suggested that she send everything straight to me, so there was no real need for me to go in anymore," Yaa says.
"Now we just meet up for coffee once every two weeks, unless there is more work going on or something that needs to be discussed in person."
Evening Babysitting
Because Yaa now works from home, her husband only does occasional childcare in the evenings.
"My older ones are old enough to look after the younger ones, so he doesn't have to look after them that often. When I ask him to with lots of notice he's happy to, but when it's last-minute he's not happy.
"On the weekends we tend to both look after the kids, depending on what's happening. I usually take the older ones to their football matches while he stays home with the younger ones.
"In the summer he'll take them out, but in the winter they usually just hang out and watch television."
While Yaa's husband still cooks about twice a week, only she does the cleaning - which she says works out well. "When I worked three days a week in the office, my husband worked evenings at the time running a cab company, and couldn't understand how I could feed them and still have the place looking good.
"Then he'd say it was because I am a woman and am designed for things like cooking and cleaning. He's a real modern man!
"It's actually because I am such a perfectionist, and like things to be done my way. If I have to go in for three days in a row or more, he looks after the boys. But I wouldn't want to stretch it out too long as everything would fall to pieces."
You might also like...